Apple's next-generation MacBook Pro 2012 could be hitting us much sooner than expected, this is all in relation to some of the current models being out of stock, including J&R and Best Buy. Best Buy isn't even accepting online orders for them right now.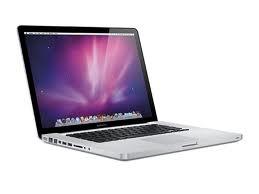 If you want a 2011 Edition MBP, you'll have to find out, if they're available. According to Apple Inside, 40- to 60-percent of Best Buy shops in Chicago and Austin are reporting "stock outs" on the 15-inch 2.4GHz MacBook Pro. Retail channels usually find themselves running out of stock as Apple shuts down production.
This is done to flush the distribution channels out of units, so that the new models can come through. No details are available on the new MacBook Pro, but we expect them to at least sport Intel's latest 22nm Ivy Bridge CPUs, upgraded HD4000-series graphics as well as a discrete AMD or NVIDIA GPU. I'm also expecting SSDs to be a default now, which should've been made so in the 2011 Edition, as well as a personal hope here: higher-resolution screen. 1920x1200-pixel should be default, with the 17-inch hitting 2560x1440. Please, Apple. Do this and I'll replace my 17-inch 2011 Edition MacBook Pro.