Google's Chrome OS has been in development for quite a while now, and has since late-2010 had the same system interface, until now. The latest developer version of the operating system sports a major redesign in its UI, and it is not only looking great, it's looking more and more like Windows, which isn't a bad thing.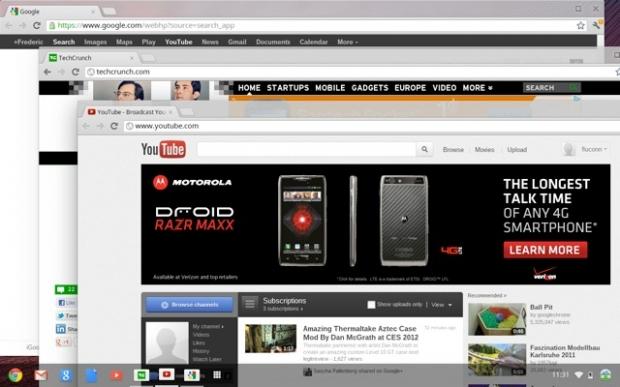 The first thing people are going to do with Chrome is think "is it Windows?" and once they realise its not, they're going to attempt to use it. If they've never used the Chrome browser before, it'll feel very alien, much like OS X does the first time you use it after using Windows for X amount of years. Chrome OS now looks like a traditional OS, with a full-blown desktop and window manager instead of just a browser and tabs.
Chrome's next-generation use interface framework, known as "Aura", makes its public debut with the new developer version of Chrome OS. This is a huge change, as previous iterations of Chrome OS were just an operating system, within a browser that very closely resembled Google's popular web browser. This is a great move, something that I applaud Google for doing. You can sometimes think outside of the square, but sometimes floating outside of that square makes you think you require a triangle to be 'better' or 'evolved', a simplistic UI will go a long way to ensure that Chrome OS is a serious contender for the OS wars to come.