Iran expected to permanently cut off Internet by August
Iran will soon be introducing a "clean internet" which basically cuts off all outside internet.
Published Tue, Apr 10 2012 6:27 PM CDT
|
Updated Tue, Nov 3 2020 12:29 PM CST
Iran will soon be without the public internet. They already have strict filters on the content, but these can be avoided by using programs such Tor. Reza Taghipour, the Iranian minister for Information and Communications Technology released a statement last week: "All Internet Service Providers (ISP) should only present National Internet by August."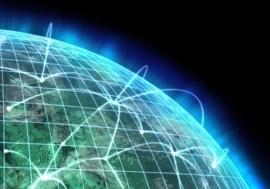 The new intranet would prevent access to Google, Yahoo, Hotmail, and similar sites. These would be replaced by alternative services provided by the Iranian government such as such as Iran Mail and Iran Search Engine. The government has already started the signup process for those services. Names and addresses are being verified and recorded.
Iran denies the report: "The report is in no way confirmed by the ministry." They instead blame the report on the propaganda wing of the West. Either way, this new firewalled internet is of serious concern to cyberactivists in Iran because it would give the government an advantage in the battle raging between them.
Related Tags