A prototype HTC One X for AT&T has been sold on eBay and promptly purchased by an XDA Developers forum member @voteccow. The device itself clearly shows that it was not meant for sale, and was most likely used by an AT&T technician for network verification and device testing.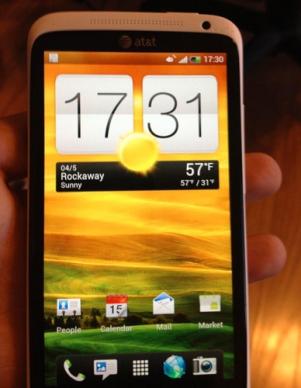 The device was being tested for AT&T, and is the One X handset that sports Qualcomm's latest and greatest Snapdragon S4 dual-core processor, and not the International version which features NVIDIA's quad-core Tegra 3 processor. @voteccow showed off several pictures as well as offering the XDA Developers forum members a tease of the pre-release OS built t hat might help in hacking efforts to root the device. Currently, the bootloader installed on the device is locked.
HTC's One X has been received well lately, where the dual-core Snapdragon S4 really kicks some ass, as well as having a great display. The processor also beats out NVIDIA's quad-core Tegra 3, which is quite the feat considering the S4 is only a dual-core. The other highlights filling out the HTC One X is that it sports a unibody polycarbonate body and high-resolution 4.7-inch 720p S-LCD display.