MSI's latest gaming notebook is quite the gem, first up we have some delicious specs such as a keyboard designed by SteelSeries, a Killer NIC, Dynaudio speakers and a 17.3-inch Full HD display. Topping this off, we have a mobile variant of Intel's Ivy Bridge, and a 600-series mobile GPU from NVIDIA. You'd think that with those specs, MSI have the bragging rights already, yes? No.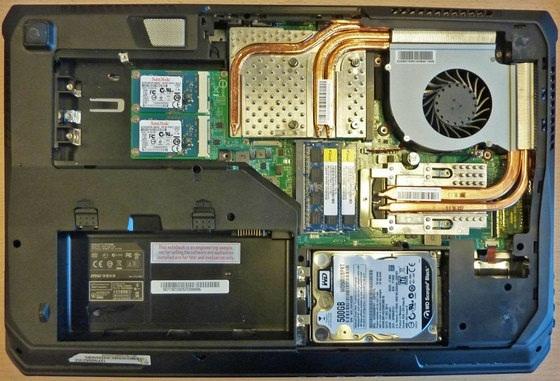 MSI seem to have decided that running RAID with two HDDs wouldn't be enough so they started over and came up with something they call Super RAID. The picture above shows off a normal WD Scorpio Black 2.5-inch 500GB storage drive, but if you look to the top left, where the second HDD normally goes we can see a pair of mSATA SSDs smashed onto a small PCB which takes up less than half the space a regular 2.5-inch sized SSD or HDD would take up.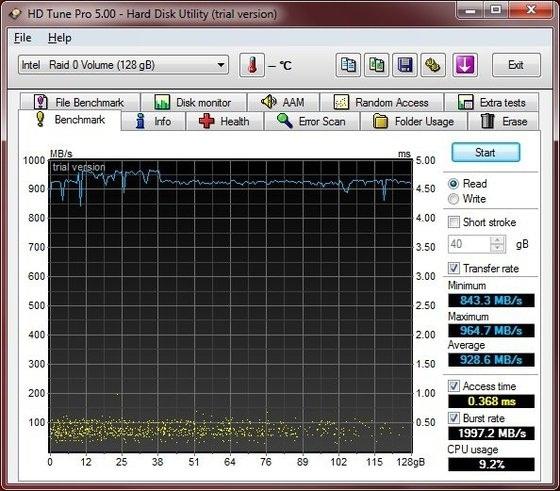 The SSDs you see are a pair of OEM models from SanDisk, and seem to be a pair of U100 drives. This notebook has two 64GB drives installed, with the RAID element of this setup handled by Intel's chipset. The 64GB models aren't the fastest mSATA's SSDs on the market with rated sequential read speeds of up to 450MB/sec and write speeds at 220MB/sec. In RAID 0 however, they're entirely different beasts.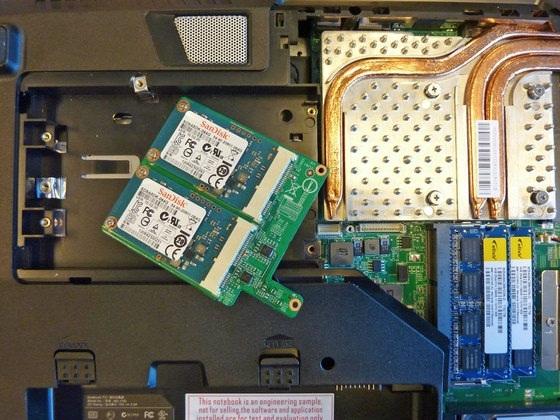 The Super RAID setup shows off an average read speed of 928.6MB/sec with a burst rated at 1,997.2MB/sec in HD Tune Pro 5.00. This is something we would normally look past, interesting. A gaming notebook with storage capable of nearly 1GB/sec is quite impressive. I'm just wondering where my MSI GT70 notebook is and why MSI haven't sent me one yet. Do want.