SwiftKey is something I simply can't live without on my Samsung GALAXY S II, it's an amazing piece of kit, and the developers behind it have just let loose SwiftKey 3 Beta. The latest version of their multi-award winning Android keyboard that they've been working "flat-out" on for the last six months.
The new version includes a larger spacebar with an improved typing UI, but they've touting that "SwiftKey 3 is also the most advanced touchscreen keyboard the world has to offer". Them be fighting words. They reckon they've cracked one of the hardest problems that exist in text entry: how to correctly determine when a user has missed spaces.
SwiftKey 3 sports the developers new "Smart Space" technology, where SwiftKey 3 can figure out when you've missed a space, or accidentally hit a letter across long strings of sloppy text. The software is smart enough to work out if you accidentally type "Lleasexqllme", it knows that you meant "Please call me". There's a video above that even shows this off, and it seems to work impressively well.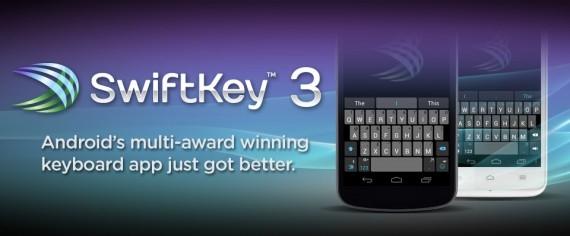 They also include two new themes, and also have support for the Android backup service, this means you won't lose your learnt phrases from SwiftKey, support for seven new languages, including Korean and Persian (Farsi).
If you want to get into the SwiftKey 3 Beta, you can click on over to their VIP community and either get the phone build or tablet build.