RumorTT: Foxconn to hire 18,000 new employees to help build the new iPhone for a June release
RumorTT: The new iPhone could see a release in June, Foxconn hire 18,000 more workers to start build.

Published Wed, Apr 4 2012 10:21 PM CDT
|
Updated Tue, Nov 3 2020 12:29 PM CST
A Foxconn recruiter has let slip in an interview with World Business Satellite via TV-Tokyo that Foxconn are hiring 18,000 new employees to help manufacture the next-generation iPhone. The representative continued, saying that he believes the new iPhone could go on sale as early as June this year.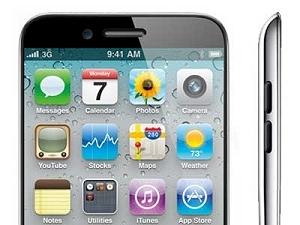 You can actually see the conversation here, (fast-forward to around the 7:10 mark) and although its spoken in Chinese, the translation is said to be in Japanese. The recruiter says it "seems" like it will go on sale in June, not it "will" go on sale in June. But, in the land of Apple, nothing is 100-percent until they say so.
Another thing to consider is that the camera in the video is off in the distance, so it is completely possible they didn't know they were being filmed, and was simply talking about the product, or something else, or trying to get new workers in the door. Who knows. A launch in a few months would mean the last release from Apple, the iPhone 4S, has only enjoyed 8 or 9 months on the market, but Apple will need to combat any release from Samsung, like the GALAXY S III, if they don't want to see their market share slowly erode away.
Related Tags