Two of Apple's university partners both reached some huge milestones this week using Apple's free education service, iTunes U. Stanford and Open University reached 50 million downloads of their respective content. Brent Izutsu, the senior program manager for Stanford on iTunes U said: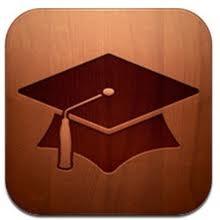 It shows there is a huge appetite for high-quality educational content. And that will only grow as more people look online to supplement their education.
Stanford includes over 100 collections of course lectures in a variety of subjects ranging from entrepreneurship to clinical anatomy. iTunes U launched back in January, with subscriptions to Stanford's channel hitting 300,000. Open University did even better than this. Open University is the first school in Europe to reach one million active subscriptions through iTunes U. They also see more than 40,000 new downloads each day.
Martin Bean, Vice-Chancellor of The Open University says:
With more than 50 million downloads to date, we know that students value our high-quality learning materials, and that is really underlined by the speed with which we have reached one million iTunes U app course subscribers.