Samsung GALAXY Note gets leaked Ice Cream Sandwich ROM
ICS arrives on Samsung GALAXY Note in the form of a leaked ROM courtesy of Samsung and Rootzwiki.

Published Wed, Apr 4 2012 4:19 AM CDT
|
Updated Tue, Nov 3 2020 12:29 PM CST
Samsung's GALAXY Note may have kicked arse in ad campaigns, beating out Doritos and M&Ms, and its reward may just be Ice Cream Sandwich. No really, thanks to Samsung and RootzWiki, you can now enjoy ICS on your 5.3-inch GALAXY Note smartphone.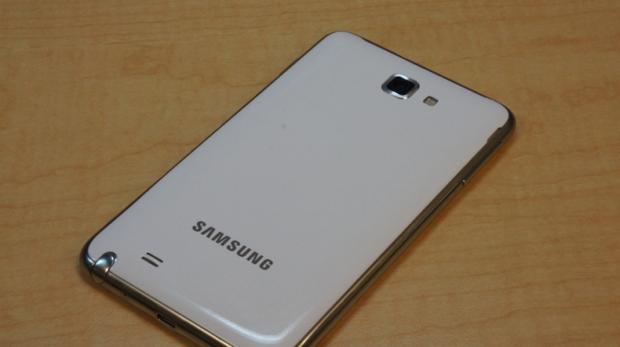 RootzWiki have intensely tested the ROM before releasing it, so that the user ends up with a great experience rather than a slightly beautiful paperweight. RootzWiki's internal build tester provided them with the following rundown of working features:
Face Unlock is fully functional

LTE connections are solid and up to speed

Phone calls work great both ways

Audio quality is up to par

Stereo Bluetooth is fully functional

MMS is fully functional

GPS is fully functional

Google Talk and Video Chat work

Google Voice is fully functional

Task Manager is smooth and transitions are quick

Downloaded Flash video and in-browser video works flawlessly

Chrome autosync is fully functional

AT&T Hotspot functionality works, external devices connect fine
If you're used to the Samsung tools in the Gingerbread-based GALAXY Note, there are a few changes that RootzWiki's tester noticed:
Samsung Planner is now Calendar

New Calendar widgets include Month, Mini Task, Three Day Task, Mini Today, Agenda, Task, and Mini Agenda

There is a new Samsung Memo widget
There are some problems with the ROM, with some edges a bit roughed up, but no showstopping problems:
Premium Suite is not included in this build.

The TouchWiz launcher crashes on first boot, but not on subsequent boots

The TouchWiz launcher crashes upon adding a Google Play account

This build will increase your flash counter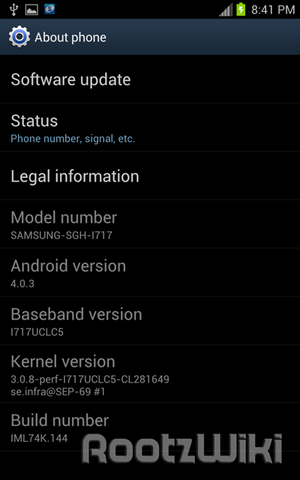 NOTE: The new ROM won't wipe your external SDCard, but it will wipe the internal memory while installing.
The file is an Oden one-click installation file, and you'll need Windows to flash the leaked ROM on your phone:
Reboot Phone in DOWNLOAD Mode

Connect your phone to a Windows PC via USB

Run the Odin OneClick file

Enjoy your new Ice Cream Sandwich!
Download (Odin Oneclick, Windows required!): RootzWiki Official Download List
Related Tags