Astrophysicist Neil deGrasse Tyson made James Cameron change one thing in the re-release of Titanic 3D
Astrophysicist made James Cameron update the the star field in Titanic to be correct, was incorrect

Published Tue, Apr 3 2012 1:26 AM CDT
|
Updated Tue, Nov 3 2020 12:29 PM CST
We are being greeted to a re-release of James Cameron's Titanic, which is being done in 3D, and there is one specific, and very detailed change being done to the movie. After much nagging from astrophysicist Neil deGrasse Tyson, Cameron made one edit to his 1997-released film, which is in relation to the star formation during the sinking of the Titanic.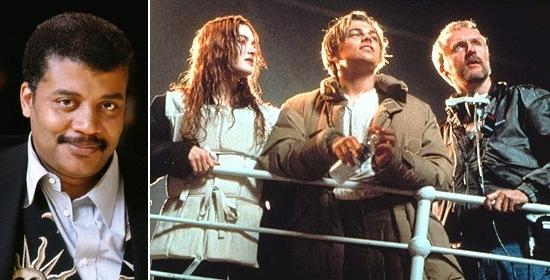 Most directors would not have bothered with changing it, but Cameron has a knack for perfectionism, and Tyson convinced him to change it. The scene in question is when we see Rose reclining on a piece of driftwood while looking up at the sky. Tyson first e-mailed Cameron years ago, where he noted that the star field she was looking at was incorrect for the night of April 15, 1912 at 4:20am, and bought up the issue more and more over time as the two ran into each other over the years.
Finally, Cameron's team asked Tyson to send over an accurate sky map for the date and time, that is used on the 10th anniversary director's cut of Titanic. The new, updated star formation will also be seen in the new 3D re-release of the film, too. Cameron also described Tyson's original message as "quite snarky", but conceded that he did in fact, have a point. Cameron says:
With my reputation as a perfectionist, I should have known that and I should have put the right star field in. So I said, 'All right, send me the right stars for that exact time and I'll put it in the movie.
Who's going to see the re-release? I am. Titanic is a phenomenal movie, and quite emotionally strong. I cry every time, I admit it - I'm a wuss. Whenever I see Rose at the end pass away, and she walks up those stairs toward Jack, it just floods out of my eyes.
Related Tags