Total Recall trailer - looks impressive, where can I jack in?
Total Recall (2012) trailer is out, looks quite impressive.

Published Sun, Apr 1 2012 11:33 PM CDT
|
Updated Tue, Nov 3 2020 12:29 PM CST
The trailer to Total Recall is now out, and if you haven't seen the original which starred Arnold Schwarzenegger, I suggest you do - it's a great film. This new Total Recall is based on the 1990 film, but unlike the original film, the new one has strong political influences, as mentioned in the 1966 novel. Check out the trailer below:
Well, doesn't that look awesome? I think so anyway. I actually yelled out "f*** yes!" when Colin Farrell's character took out the room of guards, while the camera swung around the room in one shot. Very nicely done, Les Wiseman. The movie has a reported $200 million budget, so that would be why the special effects look impressive.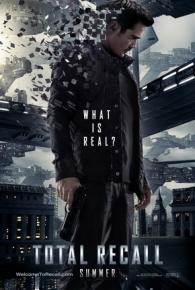 Total Recall hits on August 3, 2012 and stars Colin Farrell, Kate Beckinsale, Jessica Biel and a favorite of mine: Bryan Cranston of Breaking Bad fame.
Related Tags