Creator of Minecraft, Notch, says "The more we don't do what [EA] would do, the happier I am"
Minecraft's Notch doesn't want EA's help, is happy with the way things are.

Published Sun, Apr 1 2012 10:23 PM CDT
|
Updated Tue, Nov 3 2020 12:29 PM CST
Gamasutra recently talked with EA's chief creative director Rich Hilleman on the history of the company, and how its approach to the game-making business has affected the industry. The topic of Minecraft popped up, with Hilleman suggesting that the independent developer could be doing better financially with someone like EA on their side.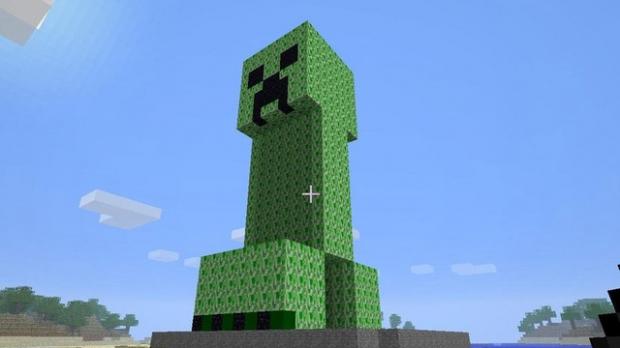 We have seen indie developers recently see the dollar signs and quickly let themselves get scooped up, or invested in, but Notch is standing by his guns. First up, this is what Hilleman said:
As somebody who has had to reinstall Windows on my son's computer after he attempted to install Mod Manager on that machine, there's a lot of value to be provided for the customer in making Minecraft and its mods and installations something that's a more commercial and predictable product.

And those are the kinds of things that Notch needs help with, and that without the help of a publisher or other support, he's probably not going to get there completely by himself. Now maybe his community will, and I'd love to see that happen. It's a great experiment; I'm really anxious to see what happens.
Hilleman also admits he'd like to "learn" from Notch, but that kinda doesn't make sense. I'm guessing this is more of a "let me learn how you made a game so successful with just basic graphics and a basic team, so we can replicate this to infinity". Anyway, Notch replied through Twitter to Hilleman's appraisal of his business approach:
I'm sure EA is very successful at monetizing games, but the more we don't do what they would do, the happier I am. #nooffense
Related Tags