We know that there will be ARM-based Windows 8 products, but what of mobile chip superstar Qualcomm? Well, you can rest easy now knowing that Qualcomm senior VP, Rob Chandhok said on Friday that the quad-core version of the Snapdragon S4 would hit Windows 8 notebooks.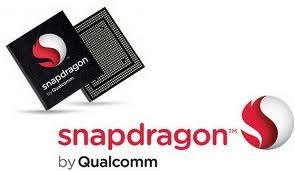 Chandhok went one better, though: he expects the company will show up Intel's Ultrabook concept with thinner designs and longer battery life, and who would complain about that? They would share the 28nm process behind the dual-core versions, but the extra power in the quad-core chips would make them much better solutions for gamers and users of more intense applications.
We should expect to not see Snapdragon S4-based Ultrabooks on the Windows 8 launch in October, but we could be surprised. There should be a few NVIDIA- and Texas Instruments-based devices, with Snapdragon-based devices arriving shortly after.
Personally, I am glad to see this and I think we're going to see a change in the industry shortly. We don't need 8- or 12- or 16-core processors at 5GHz for e-mail, Facebook and casual gaming. iOS-based devices sell more units than most companies sell processors or GPUs in a quarter, and are more than fast enough to handle most tasks thrown at them. We're going to see the IT industry move toward more of these designs, and I believe Windows 8 is going to really nurture that.