The original two Max Payne games were amazingly awesome single-player games, but didn't feature any form of multiplayer. For years, fans like myself have wanted a multiplayer Max Payne game, and it seems like the team over at Rockstar are delivering the goods for Max Payne 3. The video below shows off a bunch of different multiplayer modes, as well as the famous bullet time, now in multiplayer games.
Everyone has always wondered and theorized how bullet time would work in a multiplayer game, would it slow down time for the entire server? How would it look on another persons screen? Well, in Max Payne 3, the bullet time only affects the players that are in the players field of vision who are using bullet time. Very nice.
We'll also see some cool game modes such as Gang Wars, where the storyline and objectives will change based on the outcome of each round. We also have Payne Killer mode, which throws a well-armed Max Payne and his sidekick against everyone else, in a sort of Max Payne plus Sidekick versus the world, in a game of next-gen Max Payne tag.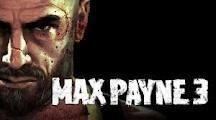 Max Payne 3 drops on PlayStation 3, Xbox 360 and PC in May. The consoles get it two weeks early, with the PC receiving it on May 29.