Adobe launch Flash 11.2 as well as AIR 3.2, won't charge for premium features until you hit $50k in revenue
Adobe spins things up a bit, pushes out Flash 11.2 and AIR 3.2, won't charge for premium features un.

Published Thu, Mar 29 2012 2:31 AM CDT
|
Updated Tue, Nov 3 2020 12:29 PM CST
Adobe are wanting to hit the gaming scene with some punches, where they've announced Flash Player 11.2 as well as AIR 3.2. Adobe's goal: to enable "console quality" games like Shadowgun to run within your browser.
Flash Player 11.2 sports the ability to support mouse-lock, relative mouse coordinates, right/middle click events, multi-threaded video decoding, and the capability for hardware accelerated 2D and 3D graphics for gameplay at up to 60 frames per second. Not bad for your browser, isn't it.
AIR 3.2 (which is Adobe's platform for building cross-platform web apps) now comes with Stage3D for mobile, which is a technology Adobe released back in October for desktops, that is now used in graphically intensive titles such as Spaced Away and ApexVJ. Adobe also used the announcement to let us all know that they are collaborating with Unity to allow Unity customers to publish 3D games to Flash Player.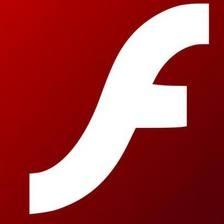 The new Flash Player will now automatically update itself in the background, if that's the groove you're after.
Adobe are also incentivizing Flash 11.2's premium features by promising not to charge developers to use said features until their app reaches $50,000 in revenue. This is a good gesture from Adobe, but after that point of $50k, Adobe will take 9-percent of your revenue. AIR apps don't get slapped with any fees from Adobe at all. These new terms go into effect on August 1st, 2012.
We can see Adobe are not slowly changing things, but really ramping it up a gear or five. They want to reshape Adobe Player's image, from the simple tool that plays H.264-based video and basic games, to a "game console for the web". This is what brings developers real cash.
Related Tags