IDC estimates Android will surpass Windows by 2016, could see 1.8 billion devices in the wild
We could see Android overtake Windows by 2016, number of smart devices to expand to 1.8 billion by t.

Published Wed, Mar 28 2012 8:32 PM CDT
|
Updated Tue, Nov 3 2020 12:29 PM CST
We can feel it now: a massive undercurrent shift of the way we use technology. 10 years ago, if you wanted to use the Internet, you required a desktop, and failing that, a notebook. Notebooks were just too thick, and large, and their battery lives were crap. Desktops were the only route, really.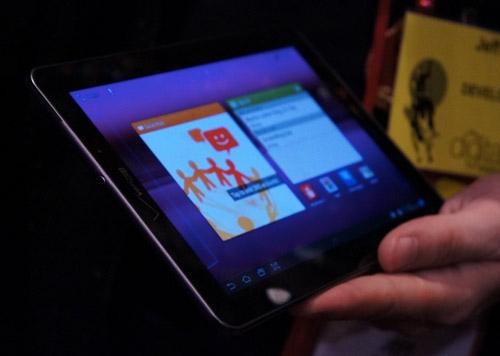 Now, you can use the Internet on your TV, fridge, smartphone, tablet, iPod, and countless other Internet-connected devices. The IDC has put out a long-term estimate, where they've put mobile and desktop platforms in a single smart device category, where they've estimated that Windows will slip from 35.9-percent market share in 2011, to just 25.1-percent in 2016.
Android would move from 29.4-percent to 31.1-percent in the same 2011-2016 time frame. iOS is the smaller puppy here, with just 14.6-percent from 2011, and with an estimated 2016 market share of just 17.3-percent. The total number of smart devices? This goes from a 1.1 billion predicted for this year, to 1.8 billion in 2016.
What I don't like about these estimations, is that it doesn't take into account Microsoft's Windows 8, which will power most smart devices over the years, and before 2016, I'm sure we'll see the release (for how ever short it will be by the end of 2016) of the next-generation of Windows.
Related Tags