3D solar panels can produce up to 20 times more energy
MIT researchers discover alternative shapes for solar panels which produce 20 times more power.
Published Wed, Mar 28 2012 12:27 PM CDT
|
Updated Tue, Nov 3 2020 12:29 PM CST
Personally, I'm getting a little sick of the 3D trend that is visible everywhere. I mean, 3D printers, movies, and game consoles, it's all starting to become a bit ridiculous. Finally, there's a piece of 3D that I can get behind. Researchers at Massachusetts Institute of Technology have recently discovered that a 3D inspired solar panel could produce 20 times more energy than its traditional flat brethren.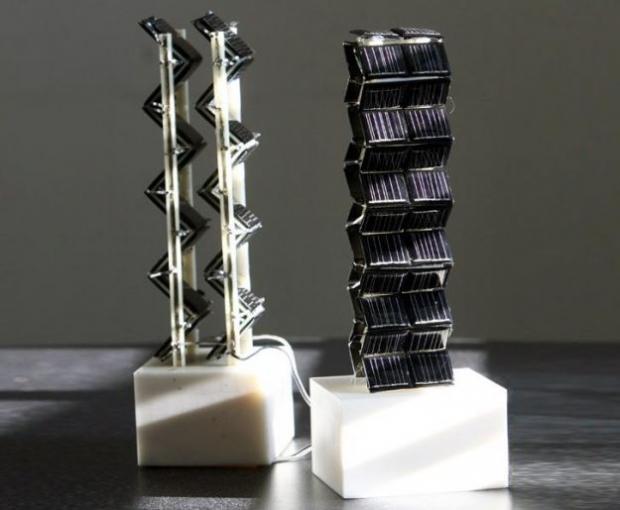 Traditional solar panels lay on a roof facing the sun to produce energy. MIT researchers decided to test the hypothesis set forth by 13-year-old Adiean Dywer. He hypothesized that a design based on trees would produce more energy. His testing failed, but MIT's didn't. MIT tried various 3D shapes such as a cube, tall cube, and tower to see which produced the most energy. All three outpaced the traditional panel and the accordion-style tower drew in 20 times more power per square foot.
"I think this concept could become an important part of the future of photovoltaics," said Jeffrey Grossman, one of the project leaders. The accordion-style worked so well because it could absorb energy from all angles. It also reduces the foot print of the installation by standing vertically. While MIT is confident with the tower design, they haven't figured out the best distribution for them yet. Since one tower may shade another, they are best used in a urban environment...at least for now.
Related Tags