An experimentation through EVE Online will allow players to trade in-game currency for real-life gear, such as an NVIDIA GeForce GTX 560. Players can use 20 PLEX (Pilot License Extension, an in-game item that gamers can earn and use to pay for monthly subscriptions for EVE Online) to purchase a GeForce GTX 560.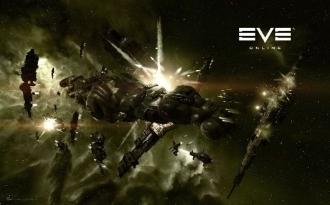 PLEX can be purchased using in-game currency called Interstellar Kredits, and can be traded amongst players. A single PLEX is equivalent to 500 million Interstellar Kredits, which can be purchased for roughly $10 in real-life money. This means 20 PLEX is roughly equal to $200, slightly less than what a decent GTX 560 retails for. But, for a game like EVE Online, how long would it take you to build up 500 million Kredits in order to purchase a single PLEX?
A long time. Any hardcore EVE Online player might have built up a bunch of Kredits, but for newbies, it might take a while. But instead of grinding away for nothing - a GeForce GTX 560 as a light at the end of a tunnel is a goal many cash-strapped gamers would love. At the moment, the deal will be initially limited to just 100 GPUs, one card per account, to test the market. Just as this news was hitting the Internet, the value of a single PLEX went up, substantially.