Kim Dotcom has said that the US Military had 15,634 Megaupload accounts
U.S. Military held a bunch of premium Megaupload accounts.

Published Tue, Mar 27 2012 6:12 AM CDT
|
Updated Tue, Nov 3 2020 12:29 PM CST
Well, well, isn't this quite the golden nugget of news today, folks! Megaupload co-founder, Kim Dotcom, has admitted that high-profile U.S. government officials held accounts with Megaupload. Not only did people at the Senate, Department of Homeland Security, FBI, and NASA hold Megaupload accounts, but some 15,600 members of the U.S. Military did, too.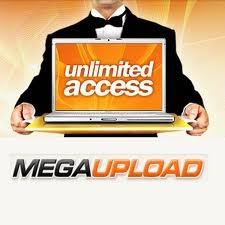 The MPAA and RIAA may think that Megaupload is predominantly used for piracy, but there are plenty of government officials and installations using it for legitimate transferring of files, that are simply too big to throw over e-mail. Megaupload's team is working with the Electronic Frontier Foundation (EFF) with their MegaRetrieval campaign, where they hope to reunite site users with their data.
This has created the opportunity for Megaupload to discover that a large number of Megaupload accounts are actually held by US government officials, thanks to fresh information provided to TorrentFreak from Kim Dotcom himself. This includes accounts from domains like dhs.gov, doe.gov, fbi.gov, hhs.gov, nasa.gov, senate.gov, treas.gov and uscourts.gov. The number of accounts held with these domains total 1058. From these, 344 users upgraded to Premium access. Between these accounts, they uploaded 15,242 files, a total of 1,851,791MB.
The U.S. Military, have much more at stake here. From domains including af.mil, army.mil, centcom.mil, navy.mil and osd.mil etc, a total of 15,634 are registered with Megaupload. From these, a total of 10,223 people paid to upgrade to a premium Megaupload account, and between them uploaded 340,983 files, with a total of 96,507,779MB.
Considering that they could've uploaded data that they actually require, but now cannot access, it is now at a risk of deletion.
Related Tags