One small step for man, one giant sling for bird-kind, Angry Birds Space is now available!
Angry Birds Space launches, 60 new levels, new iPad Retina Display support, and more included.

Published Fri, Mar 23 2012 2:31 AM CDT
|
Updated Tue, Nov 3 2020 12:29 PM CST
I was a huge Angry Birds fan, I played it at the dinner table on the iPad, at my day job, in bed, on the lounge, on the beanbag, on the toilet (I admit it), I played it everywhere. I was obsessed. I had to give up, but now that Angry Birds Space is here... well, I'm so tempted to swing back into things again.
Angry Birds Space is now available for a bunch of platforms: iOS-based devices like the iPhone, iPad and iPod touch, as well as Android devices, PC and Mac-based systems. The new version brings a bunch of changes, the biggest change of all: gravity. This allows players to use nearby planets to perform trick shots on those nasty pigs.
Angry Birds Space sports 60 brand new levels, with more content available through in-app purchases, which is limited to the iOS variants of the game for now. Space also includes hidden goodies and secret levels, with Rovio promising regular free updates in the future.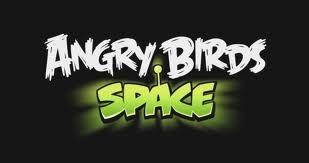 Best of all, Apple's latest Retina Display-powered iPad gets full support with Angry Birds Space, so it should look super pretty and that has just confirmed a purchase from yours truly. Let's do this!
Related Tags