LeakedTT: More Samsung GALAXY S III teasing, this time it looks like a new press image
LeakedTT: Press image of Samsung's GALAXY S III handset.

Published Thu, Mar 22 2012 12:22 AM CDT
|
Updated Tue, Nov 3 2020 12:29 PM CST
Technology-wise, there is nothing I want more than Samsung's GALAXY S III smartphone. Just over twelve hours ago, we reported on the latest leakage of the Samsung GALAXY S III image, where it was teased in a VISA ad. Interesting, eh?.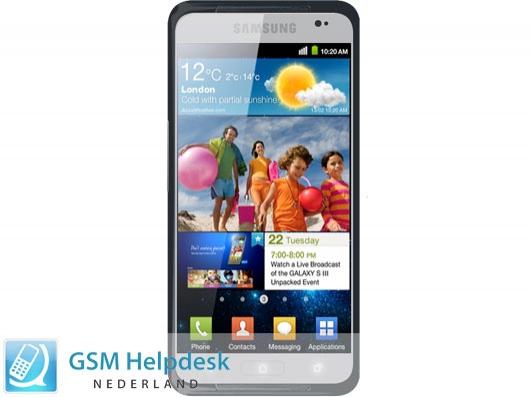 The latest image (above), is reportedly the "official press photo" of the GALAXY S III. We should expect a 12-megapixel camera with an LED flash and some nifty features such as slow motion, time-lapse, as well as full HD (1080p) video recording, as well as an insane 60fps recording. Front-facing camera is still a 1.3-megapixel snapper. If the display is the reported 4.8-inch, we should expect that 1920x1080 display to give us 313 pixels pier inch (PPI).
The device is said to be 8mm thick, and weigh around 125gm. The latest rumored launch date is still May 22nd.
The thing I'm noticing here is, too, is that the GALAXY S III is getting so much leaked news, we're doing LeakedTT's and RumorTT's every week or so. We have one, two, three, four, five, six, seven, eight, nine posts in just the last few months - insane! The only other company that gets this much attention is Apple. Samsung's next phone is set to be a monster.
Related Tags