When a new device comes out, there's always going to be complaints from people experiencing buyers remorse. In this case, the new device is the iPad 3 and the complaints are that it runs too hot and, now, that it is unable to charge while running certain, high-load apps and games. The extra heat has to come from somewhere, and now it's plainly obvious: To power the new hi-res screen, they needed a more powerful processor, which has a higher power draw. This results in higher heat and a higher power requirement for these intensive apps.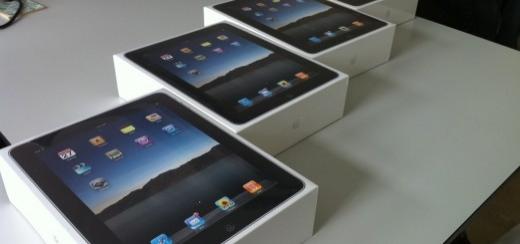 The new Retina display is a major part of the problem as well. It's, in part, the reason for the beefier processor. Additionally, the back-light for the screen uses 2.5 times more power than the iPad 2 back-light. So, this normally isn't a problem for the 10W charger to overcome. But, when the user decides to crank up the games or apps, it requires more power than is supplied by the 10W charger.
This nets a decrease in the overall battery charge since it is supplementing the power that the charger can't produce. The solution could be as simple as getting a higher powered charger such as the Mac Air's 45W MagSafe. Or, just don't use your tablet while charging. Besides, the new iPad already takes longer to charge due to its larger battery.