It seems as though Apple is on track to pass Intel as the world's largest mobile device chip provider, if all things continue as they are, before the end of 2012. This is according to technology research firm, In-Stat. The continued success is thanks to Apple's amazingly popular mobile devices, as well as the selective use of manufacturing partners such as ARM and Samsung.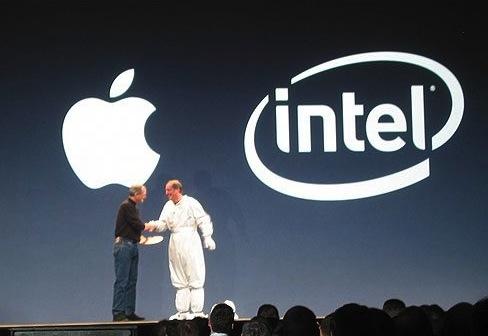 The study done by In-Stat included what are commonly thought of as "mobile" devices, this includes notebooks, smartphones, tablets, handheld gaming systems, e-readers and the iPod Touch. It completely excludes desktop computers and servers. By the end of 2011, Apple were already in second place, where they sat behind Intel, shy of 5 million processor shipments. Apple had a total of 176 million mobile processors shipped, compared to Intel's 181 million. This provided Apple with a 13.5-percent share of the mobile device market versus Intel's 13.9-percent.
Considering Apple seem to be unstoppable, one would think that Intel would eventually turn into a serious rival of Intel's, but that might not be the case. Intel has long held out the possibility that Apple would eventually switch over to its own mobile processors in the future, and has been spending big amounts of time and money on new smartphone, tablet and Ultrabook-capable chips in order to stake claim in some future market share. Intel hopes to compete head-to-head against ARM's processors with a low-power Atom chip called Medfield, which will roll out over the rest of 2012.