RumorTT: Microsoft ban certain staff members from purchasing Macs, iPads
RumorTT: Microsoft reportedly prohibit employee within its Sales, Marketing, Services, IT and Operat.

Published Wed, Mar 21 2012 2:28 AM CDT
|
Updated Tue, Nov 3 2020 12:29 PM CST
Bit of a strange one here, but I guess it can make sense, too. According to a leaked e-mail from Alain Crozier, the chief financial officer of Microsoft's Sales, Marketing, Services, IT, & Operations Group (SMSG), Microsoft may install a policy that prevents employees from using corporate funds to purchase Macs and iPads.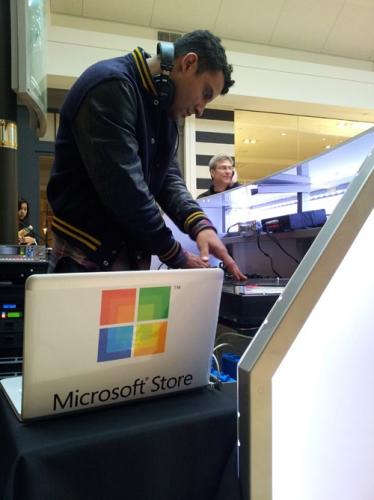 The e-mail was passed onto a ZDNet writer, in its entirety below:
From: Alain Crozier
Sent: Wednesday, March 14, 2012 1:17 PM
Subject: Apple Purchases
Within SMSG we are putting in place a new policy that says that Apple products (Mac & iPad) should not be purchased with company funds.
In the US we will be turning off the Apple products from the Zones Catalog next week, which is the standard purchasing mechanism for these products.
Outside of the US - we will work with your finance and procurement teams to send the right message and put the right processes in place.
The current purchase levels are low, however we recognize there will be a bit of transition work associated with this. Details of historical purchases in the US are provided in the attachment to help understand the changes that will be needed.Thank you for your support and leadership on this.
Alain Crozier
CFO | WW Sales, Marketing & Services Group
WW SMSG Finance
The funny thing is, ZDNet reached out to Microsoft to ask if the e-mail was indeed real, where a Microsoft spokesperson said that the company had no comment. Usually, no comment would leave one to believe that there's no confirmation, and no denial. Is this fact? We should find out very soon.
People will knock MS for doing this, but why shouldn't they? Using corporate funds to buy your competitors devices? Come on.
Related Tags