New BioShock Infinite trailer reveals the Boys of Silence
Boys of Silence mini-boss types revealed in latest BioShock Infinite trailer.

Published Tue, Mar 20 2012 8:28 PM CDT
|
Updated Tue, Nov 3 2020 12:29 PM CST
The latest trailer for BioShock Infinite has hit the Internet, showing off some of the new enemies, the "Boys of Silence". These characters just look downright terrible, in a good way. Their faces are hidden behind a huge helmet-like object on their head that resembles a bell.
Their ears are super-powerful, which makes up for them being blind. So they cannot see you, but their super-powerful ears will pick up noises to track you. Within the game, you can make two decisions when you come across them: firstly, tip-toe around them and try to dodge them without them hearing you, or secondly, full on confrontation, where they'll call out for backup and you better be ready to fight!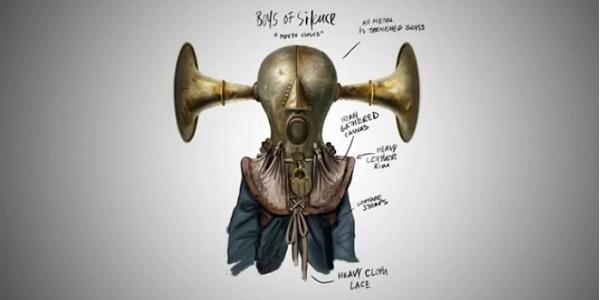 These new enemies definitely look cool and will give BioShock Infinite the edge to the run-of-the-mill first-person shooters that we've been experiencing for the past few years. I wasn't too excited about this game at first, but the more I see, the more I love. These new enemies are unique - which is great in a bland FPS world.
Related Tags