More GTX680s appear on the web, available for "Add to Wishlist"
Another website slips up, posts two GTX680s for sale for $578.20.
Published Tue, Mar 20 2012 12:28 PM CDT
|
Updated Tue, Nov 3 2020 12:29 PM CST
It seems like everyone is jumping the gun trying to sell a card that doesn't even technically exist yet. Yes, I know it will exist at some point, but until it's released, it doesn't exist as far as I am concerned. The latest posting comes in the form of two cards being listed for sale at $578.20 on NCIX.com. One card is by eVGA and one is by MSI.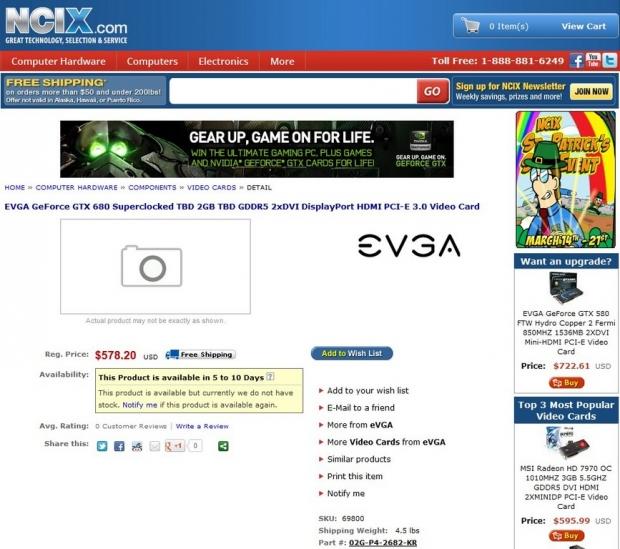 With all of these slip ups, we have to be getting close to release date. We just have to be! The new postings don't really give us any sort of extra information that we don't already know, other than a possible selling price and what speed MSI's factory overclocked card is going to be running at. In case you're curious, that speed happens to be 1056Mhz. The MSI listing is here, and the eVGA listing is here.
[img]2[/img]
Related Tags