Kim Dotcom may get to reclaim assets after a paperwork error
Kim Dotcom may get his assets back after a paperwork error.
Published Mon, Mar 19 2012 1:00 PM CDT
|
Updated Tue, Nov 3 2020 12:29 PM CST
Today may just be Kim Dotcom's lucky day. I'm sure most of us remember that fateful day 8 weeks ago when his mansion was raided by police. Well, apparently, his house was raided on a court order that should have never been granted. A judgment from Justice Judith Potter on Friday declared the restraining order "null and void" and having "no legal effect" which means that the government may be forced to return his assets and property back to him.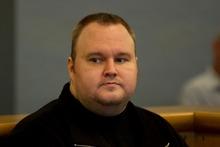 Justice Potter has said that after the police found the mistake, they sought to correct the mistake after the raid by applying for the proper order, retrospectively listing assets already seized. This order has been granted temporarily, but Potter has said that she will rule on whether this means Mr. Dotcom should get his property back. The raid left him without any money or means to fight the charges that he was running the biggest criminal copyright operation in history.
Court papers show Akel stating Dotcom's belongings and fortune "must be released" because it was "unlawfully seized and restrained under the order". All of this does not guarantee Mr. Dotcom's property back, however. The law allows for mistakes, and for him to get his property back, his lawyers will need to show a "lack of good faith."
Related Tags