This is something that I've been looking into for over 2 years now, and is mainly considered a "conspiracy theory". Conspiracy theories are interesting, until you start to find patterns, and facts, and science. These things cannot be just proven false, because what does the information mean if it's right here in front of you?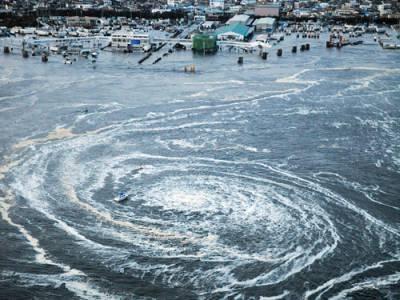 We have had, strangely enough, a 188-day cycle of earthquakes for quite some time now. Going back just 2 years, we've had:
9/15 - Fiji - 7.3
3/11 - Japan - 9.0
9/4 - NZ - 7.1
2/27 - Chile - 8.8
These events are scarily, 188 days apart. "Terral" is someone who is quite famous on YouTube and various conspiracy sites, where people like to rip him apart when he's wrong. But, we can't deny these earthquakes, and the fact they're happening 188 days apart. What he expects to happen, is the Earth's axis to actually shift five to six inches... which is quite the big event.
In the last big earthquake in Japan of 2011, we experienced a 9.0-magnitude earthquake, following tsunami, a nuclear event from Fukushima, and countless deaths. This caused a four-inch shift in the Earth's axis, where a three-inch shift happened in Chile. This means a five to six-inch axis shift would be quite catastrophic for wherever it hits.
Keep in mind that the differences in magnitude when you go up from 9.0 to 9.1 or 9.2 are absolutely intense. It's not like saying you're at 9.0MHz and you go up to 9.1, it's a 30-times more intense event. So it's like comparing 9MHz to 270MHz... quite the difference. And do a country that isn't prepared for a large-scale, super-destructive earthquake - this could be an absolutely gigantic event.
Where does he think it'll hit? He expects a "Pacific Ocean Event" when we (the Earth) align with our Sun, and this "heavy-mass object". This HMO, has been explained as the mysterious "Planet X" or "Nibiru" and has been the talk of the Internet for quite some time. Most people just throw it away, "oh it'll never happen", or "we'd see it by now", but if this thing was so cold that it didn't capture or reflect light, well then it could be very real indeed.
This means it would be invisible to the human eye, and only visible with a very powerful infrared telescope. Like the one in Antarctica. Could this explain why we've been seeing huge increases in solar activity? Huge increases in CMEs, Solar Flares, and the pathetic excuse of "Global Warming"? Is something coming, which we haven't been told of?
It is 2012 after all, and for as many people who will read this and think it's crazy and it cannot happen - all I ask is you do the research. Look up the numbers, believe that what you've been told isn't the 100-percent truth... what if this year there is a huge change? We're staring down the barrel with a war with Iran, a looking economic collapse that'll make the 2008 GFC look like a party in comparison.
I've been predicting (from countless hours of research) to my friends, and posting on my Facebook that we should expect something on March 22, but how does one prepare for such an event? You can't. But being aware of it is the biggest thing you can do. Being aware lets you get out. This is simply a message to be careful. Spread it to everyone you can - if we can save just a single life, isn't that better than doing nothing at all?