It is being reported that Lenovo will be the first manufacturer to release a Windows 8-based tablet, according to insiders at the company, says The Verge. Lenovo reportedly want to release a Windows 8 tablet as soon as Microsoft unleash Windows 8, and they believe it will happen in October.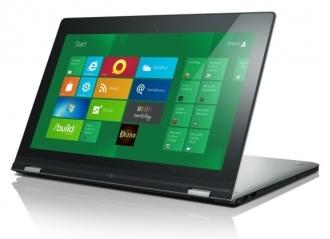 The yet-unnamed tablet would sport an Intel-powered chip, but specifications beyond "it'll use an Intel chip" are unknown. CNET believe we could see Lenovo release their first Windows 8 tablet, IdeaPad Yoga, which is a prototype device that first popped up at CES 2012, which I was very impressed with. It sported a 13.3-inch display with a resolution of 1600x900 with 10 touch points.
What makes the Yoga stand out from the crowd is its flexibility (see what I did there?), where its display can flip over, letting the user either opt to use it as a full-blown notebook, or a full-blown touchscreen tablet. It's electronic heaven!