LeakedTT: Battlefield: Evolved, also Boxart for the upcoming DLC packs
LeakedTT: Battlefield 3 DLC packs get boxart, also tease Battlefield: Evolved.

Published Sun, Mar 18 2012 10:26 PM CDT
|
Updated Tue, Nov 3 2020 12:29 PM CST
Bit of old news now, but I didn't even notice this until it was liked by a friend of mine on Facebook. According to MCV, we should expect a title called 'Battlefield: Evolved' later this year, what it'll be, right now, is unknown.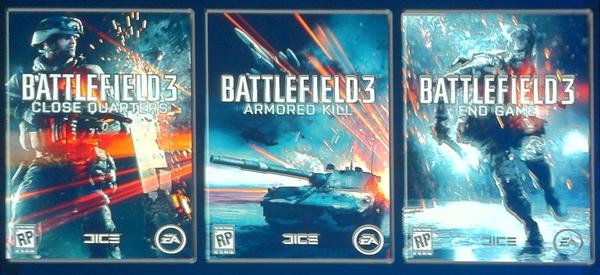 My guess is we'll see the DLC packs released, and then bundled all in one super Battlefield pack, which will be 'Evolved'. Another thing that has been uncovered, are the reported covers of each Battlefield 3 DLC, Close Quarters, Armored Kill and End Game, which you can see above. What do you think?
In regards to End Game specifically, there are no details of it other than what DICE General Manager Karl Magnus Troedsson has said:
Only a few people in Stockholm actually know what this is.
Related Tags