Firefox heads into 2012, where version numbers will play a smaller role, and more
Mozilla heads into 2012 with a new plan dubbed "Project Snappy"

Published Thu, Mar 15 2012 5:21 AM CDT
|
Updated Tue, Nov 3 2020 12:29 PM CST
Mozilla used to be the browser, until Chrome came and pushed them to the side and stole their lunch money. Mozilla had a plan for version 11 of Firefox, which they wanted it to be "lighter and faster", where this theme will continue through 2012 with something the team calls "Project Snappy".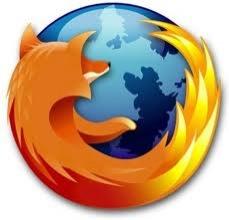 Other than sounding like a lobster thats still alive trying to snap at your fingers, Mozilla has discussed its success throughout 2011, and what 2012 will hold for the company. Mozilla have been fighting for the #2 browser spot over Chrome for the past six months, where Chrome pushed past Firefox for the first time in December last year. Mozilla thinks that branding could have a big deal of how they'll keep strong this year, where version numbers might take a back seat for once:
Version numbers will play a lesser and lesser role for users, but they will still matter to web developers, IT administrators and similar. The reason for having major version number bumps (e.g. version 6 to 7, 7 to 8, etc) is that new versions have had cases of non-backward compatible APIs, and the version number have been there to signal that it is not a minor release or maintenance update.
Google are perfect with this, where version numbers aren't really displayed, it's just... Chrome. This helps users not have to worry about feeling left behind with older version numbers as the updating is done in the background, with new features baked in without the users really having to worry about too much interaction with the updating itself. Mozilla has said that within the next few versions of Firefox, meaning that they will roll the updates through in the background.
You'll no longer need to allow a request for an update, to download it now, or later:
To cater to update fatigue, updates will now be downloaded and installed silently in the background. It means that startup and shutdown of the web browser won't be affected by installation routines. Additionally, the What's New page displayed after an update can now be displayed depending if there is important information needed to be displayed to the end user. Silent updates are currently planned to land in Firefox 13.
Related Tags