RumorTT: 15-inch MacBook Air to launch next month
RumorTT: Apple are set to launch a new MacBook Air, this time its a 15-inch model.

Published Thu, Mar 15 2012 2:23 AM CDT
|
Updated Tue, Nov 3 2020 12:29 PM CST
We've had a few RumorTT's on this bit of news over the last few months, where we've heard there'd be a 15-inch MacBook Air-style Pro model, where Apple would set the new MBA series against the onslaught of Ultrabooks, and that it was near production.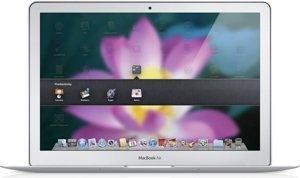 Now there's fresh rumors that the new 15-inch MacBook Air could ship next month, according to a vendor source at CU Exposed, a UK expo which had its spring event yesterday. Electricpig describes the vendor as a "premium Mac accessory maker," and "a key player in MacBook docking solutions". It's rumored that the new MacBook Air would throw the Ethernet port and optical drive away.
The vendor is convinced enough that a brand new Air model is coming, that it has actually put its manufacturers on standby, where they are ready to make and ship new products within just 90 days. The same source suggests that the 15-inch MBA could hurt the sales of the current 15-inch MacBook Pro. It's rumored that Apple would keep the 17-inch Pro model. My question is why? Why can't we have 13, 15 and 17-inch Air's and Pro's? The best of both worlds is better than one.
Related Tags