It was only a little over 24 hours ago that we reported that game retailer, GAME, had "two weeks to turn its fortune around", but it seems those two weeks were a bit of a stretch. It's now being reported that The Game Group PLC is losing share prices, and fast. Dropping from 62p per share of last year down to a catastrophic 1.28p per share yesterday.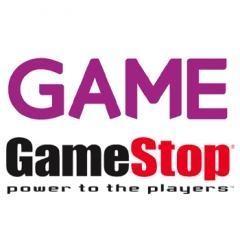 In response to this, the group has now placed their entire business up for sale, desperately looking for a buyer. GAME owns 610 stores in the UK alone, with 6,000 staff, as well as another 4,000 staff and 663 more stores across the world, with brands such as ScoreGames, Centro Mail, GAME, Gameplay, and Gamestation. The board has said:
It is uncertain whether any of the solutions currently being explored by the board will be successful or will result in any value being attribute to the shares of the company ... It has not been possible to source new products from a number of suppliers.
There's also a March 25th date of doom floating around for the troubled group, where their second-quarter rental payment is due. If a deal cannot be struck between now and then, the firm may collapse and go into administration. In the words of Hicks from Aliens, "That's it man, game over man, game over!"