The original Razer "the world's first true gaming laptop" Blade is loved by swarming groups of fans, but there are of course, critics who don't like it. I'm one of those people. Don't get me wrong, I love Razer gear. I rock their mouse and keyboard combos and love them. My BlackWidow Ultimate Stealth Edition sits on my desktop as my everyday keyboard, and my Mamba, I love her to bits.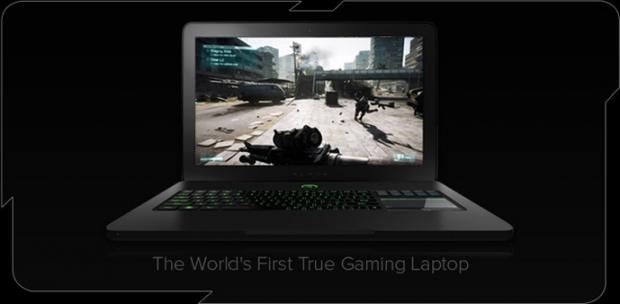 But the Blade was a bit of a miss for me, it had a lacklustre GPU that really made the Blade struggle when compared to other gaming laptops. The GPU in question was the GeForce GT 555M, which to me, just isn't powerful enough to let Razer claim its the "world's first true gaming laptop", but, it still sold in supreme numbers. Selling out, not once, but twice.
So it doesn't really matter what Razer baked into the Blade, it sold well, and that's all that matters. Time moves on, and now we're staring down the barrel of the Razer Blade 2.0 eventually hitting the hearts and souls of gamers around the world. The Bright Side of News is reporting that they've heard rumbles from within the industry that Razer is preparing a refresh of the Blade.
If Razer were to bake some new tech into the Blade, say Intel's upcoming Ivy Bridge processor, and NVIDIA's Kepler GPU. If Razer were to do this, the laptop would be propelled into a new stratosphere of awesomeness. But I do have a suggestion of my own. Razer: please include a nice 120Hz display. This would allow gamers that would play games such as Counter-Strike to enjoy super-smooth, CRT-like refresh rates.
If Razer were to push out a new Blade, and it did feature the above-mentioned new tech, it could really shake things up in the market. We're going to have various Ultrabooks, that would be used for either non-gaming, or very casual gaming, and then various models in-between, and then, Razer Blade 2.0. Blade 2.0 could definitely truly claim the "best gaming laptop" crown, if they do it right.