GDC awards: Portal 2, Skyrim, Battlefield 3, Uncharted 3 are all big winners
GDC 2012 awards given out to Portal 2, Battlefield 3, Skyrim, Uncharted 3, and more.

Published Fri, Mar 9 2012 2:32 AM CST
|
Updated Tue, Nov 3 2020 12:29 PM CST
Game Developers Choice Awards were held, with big winners for Valve's Portal 2, and Bethesda's The Elder Scrolls V: Skyrim. Skyrim walked away with non other than Game of the Year (GotY) award, which is quite the epic achievement.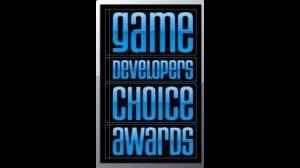 Game of the Year had some serious competition, with Skyrim going up against Batman: Arkham City, Portal 2, Deus Ex: Human Revolution and Dark Souls. Portal 2 took home the most awards, with it winning Best Narrative, Best Game Design, and Best Audio. Battlefield 3 took out Best Technology, when when pitted against Crytek's CryENGINE 3-powered Crysis 2.
The event itself was hosted by Cliffy B, who you'll know from Epic Games. A full list of the nominees, and winners, is below. I've bolded the winners:
Game of the Year
Batman: Arkham City (Rocksteady Studios)
The Elder Scrolls V: Skyrim (Bethesda Game Studios)
Portal 2 (Valve)
Deus Ex: Human Revolution (Eidos Montreal)
Dark Souls (FromSoftware)
Best Narrative
Portal 2 (Valve)
The Witcher 2 (CD Projekt RED)
Bastion (Supergiant Games)
Uncharted 3: Drake's Deception (Naughty Dog)
Saints Row: The Third (Volition)
Best Game Design
The Elder Scrolls V: Skyrim (Bethesda Game Studios)
The Legend of Zelda: Skyward Sword (Nintendo)
Portal 2 (Valve)
Batman: Arkham City (Rocksteady Studios)
Dark Souls (FromSoftware)
Best Technology
Battlefield 3 (DICE)
L.A. Noire (Team Bondi)
Crysis 2 (Crytek Frankfurt/UK)
The Elder Scrolls V: Skyrim (Bethesda Game Studios)
Uncharted 3: Drake's Deception (Naughty Dog)
Best Visual Arts
Uncharted 3: Drake's Deception (Naughty Dog)
Rayman Origins (Ubisoft Montpellier)
The Elder Scrolls V: Skyrim (Bethesda Game Studios)
El Shaddai: Ascension of the Metatron (Ignition Japan)
Battlefield 3 (DICE)
Best Debut
Supergiant Games (Bastion)
Team Bondi (L.A. Noire)
Re-Logic (Terraria)
Bioware Austin (Star Wars: The Old Republic)
Eidos Montreal (Deus Ex: Human Revolution)
Innovation Award
Skylanders: Spyro's Adventure (Toys For Bob)
Portal 2 (Valve)
Bastion (Supergiant Games)
Johann Sebastian Joust (Die Gute Fabrik)
L.A. Noire (Team Bondi)
Best Handheld/Mobile Game
Tiny Tower (NimbleBit)
Super Mario 3D Land (Nintendo)
Jetpack Joyride (Halfbrick)
Infinity Blade II (Chair Entertainment)
Superbrothers: Sword & Sworcery EP (Capy Games/Superbrothers)
Best Audio
Bastion (Supergiant Games)
LittleBigPlanet 2 (Media Molecule)
The Elder Scrolls V: Skyrim (Bethesda Game Studios)
Dead Space 2 (Visceral Games)
Portal 2 (Valve)
Best Downloadable Game
Stacking (Double Fine)
From Dust (Ubisoft Montpellier)
Bastion (Supergiant Games)
Outland (Housemarque)
Frozen Synapse (Mode 7)
Related Tags