Battlefield 3 is set to receive some themed downloadable expansions, with the first one 'Close Quarters' arriving in June. The new expansions will feature new weapons, and vehicles that can be used across the entire game, as well as new multiplayer maps.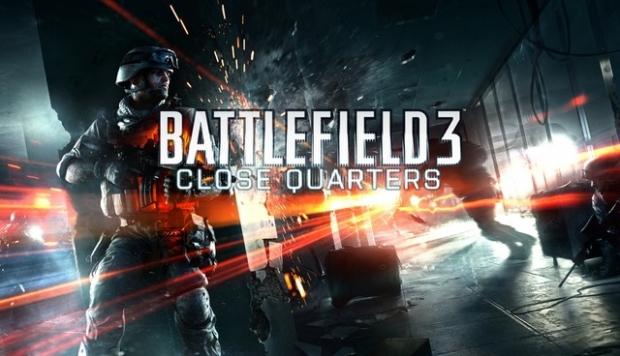 Console players are set to receive something quite new, with a rent-a-server programme, allowing them to run dedicated game servers that can be customized to their own rules and preferences, just like the PC players know and love. This is a first for any console shooter.
Close Quarters is as it sounds, focused on up-close-and-personal indoor infantry combat with verticality to the map designs. It drops on the PS3 one week early, includes 10 new weapons and four new maps. It has been described as "hectic and intense". The map was shown off at EA's GDC event, and featured a "swish-looking" office block called Ziba Tower, according to Eurogamer, with, my favorite: lots of glass to shatter.
The next add-on after Close Quarters will be called Armored Kill. This pack focuses on tank-based combat, and will offer the Battlefield series' biggest map ever and includes one new drivable vehicle for use in the game. No release date has been stated. The final add-on will be called End Game, where nothing is known about it, this is being kept top secret by DICE.
Personal thoughts: It seems like DICE want to grab some of that Call of Duty lovin', offering close quarters gameplay. The third expansion sounds tasty, lets hope it's something like Battlefield 3.5 leading up to Battlefield 4. Or is that the optimist in me?