Future Samsung smartphones to have flexible displays, could turn your smartphone into a tablet
Samsung's new screens to debut later this year could be foldable, like a book.

Published Thu, Mar 8 2012 1:29 AM CST
|
Updated Tue, Nov 3 2020 12:29 PM CST
Now this is something I want, now. Late last month, Samsung confirmed that they would start mass production of flexible displays later this year, with the first of the screens to come out of Samsung's monitor ovens, baked and ready to go, in Q2-Q3 of 2012.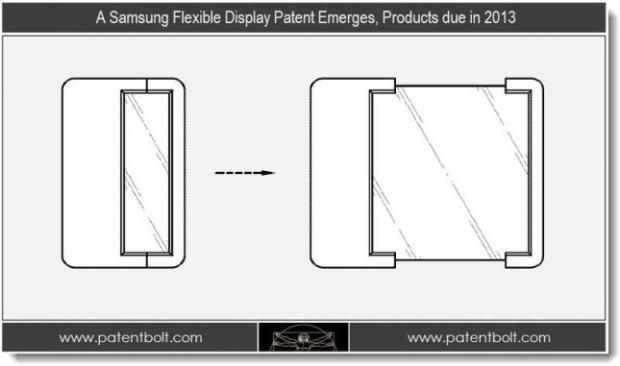 The second batch would be built in the second quarter of 2013. Samsung have toyed with contoured displays in the past, but a flexible display would allow a device to be fully folded and unfolded like a book. Samsung have even said that the displays are capable of decreasing power consumption by cutting the supply of operating power to a display based on the degree to which the display is bent.
In a recent patent filing, Samsung have stated that the flexible displays are bendable, can be made to appear crooked, and can be folded and rolled up like a magazine. All of this while maintaining the visibility and other features found on flat displays. The way I see it, is we could have stretchy displays, that could eventually be rolled out into a tablet-sized display. Imagine that. You could rock along with a normal smartphone-sized screen, but when needed, it stretches out to say, 7-inches.
Related Tags