NVIDIA GeForce GTX 680 can overclock... itself!
NVIDIA's upcoming GK104-based Kepler GPU, GeForce GTX 680, can overclock itself, amongst other featu.

Published Wed, Mar 7 2012 8:22 PM CST
|
Updated Tue, Nov 3 2020 12:29 PM CST
I bet you read that title, and thought "haha, yeah right", well, strap yourself in ladies and gentlemen. NVIDIA's 28nm-based Kepler GK104 GPU is being shown around the Game Developers Conference, as we speak, with Heise.de citing people it spoke to at CeBIT.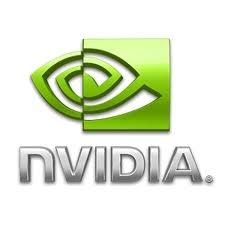 Let's do this: some models of the GeForce 600-series from NVIDIA will introduce a load-based clock speed-boost feature, similar to Intel's Turbo Boost, where the GPU will ramp up clock speeds to the GPU when it senses heavy loads. If there's a stressful scene to render, the GPU overclocks itself, gets through the scene, and goes back down to stock speeds. Wow.
This ensures that the GPU has higher minimum and average frame rates, which is a great thing to see. Another thing to point out, is the GK104 does actually sport 1,536 CUDA cores, which should give it a definite kick up the bum for number-crunching scenarios, such as shading, post-processing, and GPGPU-based work. But, the CUDA cores don't automatically give you super amounts of performance, unfortunately.
It's said to give the GTX 680 a 10-percent (or so) advantage of AMD's Radeon HD 7970 in Battlefield 3 for example, but be roughly 10-percent slower than the HD 7970 in 3DMark 11. Something else worth pointing out is that the GeForce GTX 680 will launch this month, and not be a paper-launch. Small quantities will be made available, and through just select AIC partners. Quantities should start building up over the later months.
GK107, the mid-range Kepler GPU is being slated for an April launch. The dual-GPU GK110 is also being talked about, and should sport up to 2,304 CUDA cores. No more information on that is available, apart from the quick tease of the CUDA core amounts. Soon, my precious, soon.
Related Tags