Medal of Honor: Warfighter gets its debut trailer
Debut trailer for Frostbite 2.0-powered Medal of Honor: Warfighter is here, will be released on Octo.

Published Wed, Mar 7 2012 12:28 AM CST
|
Updated Tue, Nov 3 2020 12:29 PM CST
EA have just released the first trailer to the Frostbite 2.0-powered first-person shooter, Medal of Honor: Warfighter. The trailer does look quite good, and features the glorious explosions and slow-mo one would expect from a first-person shooter franchise.
The trailer states that all pre-orders will be upgraded to the limited edition version, at not extra cost. At least there's no day-one DLC. Personally, I think EA should back away from the "here guys, you get limited edition upgrades for free", its almost like EA are telling you it's all good, you're getting something for free. I don't want anything for free, and I'm personally willing to pay $100 for a game that breaks boundaries, and isn't a formulaic first-person shooter.
The trailer does look cool, as I said, but with (what it seems) no in-game footage, it's always hard to tell. Will this look as good, or better, than its Frostbite 2.0-powered cousin, Battlefield 3? Only time will tell. It should look better than the next Call of Duty, that's for sure. The trailer also gives us a release date: October 23, on Xbox 360, PlayStation 3, and PC.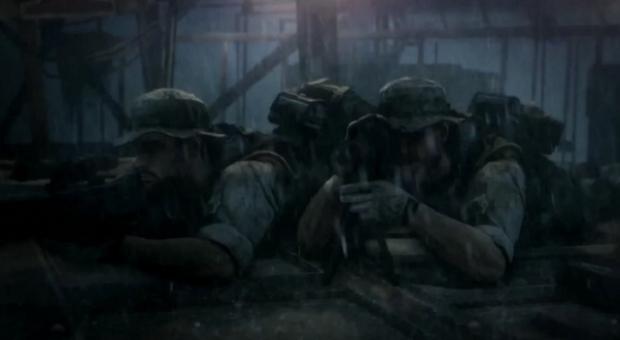 Related Tags