As a loving Samsung Galaxy S II owner, I've been awaiting Android 4.0 ICS on my handset for what feels like, forever. But, news from Samsung's Israel-based division posted on Facebook with a date for the ICS upgrade to the Galaxy S II.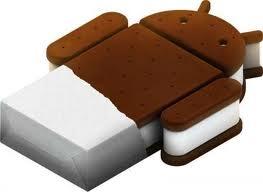 They're promised to end a 'patient' wait by delivering ICS to the flagship Galaxy S II on March 15. The upgrade would apply to both carrier-locked versions as well as unlocked versions bought directly from Samsung. At the moment, it's not known which countries would get the upgrade first, or at the same time.
But, as usual, Americans would most likely have to wait longer, as versions such as the Epic 4G Touch and T-Mobile's 42Mbps-capable HSPA+ edition will need their own, individual additional testing. Areas where the Galaxy S II stock is healthy, such as Canada and most of Europe, should get the upgrade pretty quick.
The upgrade promises to make the Galaxy S II jump up to its cousin, the totally stock Galaxy Nexus, in some areas. Web performance is expected to be improved, as well as the (personally much-awaited and anticipated) Chrome for Android. Face-to-unlock and other interface-based elements should also leak into the ICS upgrade, but Android Beam's device-to-device sharing might only hit NFC-enabled GSII units, such as AT&T's version.