GIGABYTE shows us latest version 3D BIOS (Dual UEFI) in time for Intel Z77 launch
Gets refined just in time for Intel Ivy Bridge motherboard launch.

Published Fri, Mar 2 2012 10:00 AM CST
|
Updated Tue, Nov 3 2020 12:29 PM CST
As you might have seen, we just got done covering four of GIGABYTE's upcoming Intel Z77 "Ivy Bridge" motherboards in an earlier story we posted today.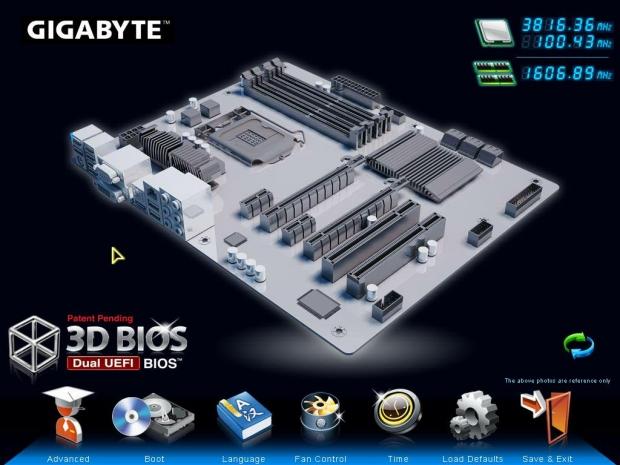 What we also saw today during our meeting at the GIGABYTE headquarters here in Taipei was a revised version of its 3D BIOS. If your memory fails you a bit, that is GIGABYTE's name for its fancy UEFI graphical BIOS for its current motherboards. 3D BIOS adds a layer of interactivity over the "Advanced Mode" BIOS (more like an old style BIOS setup) which shows a picture of your motherboard and options to quickly adjust settings for various areas of the motherboard by simply clicking on that part that you want to change.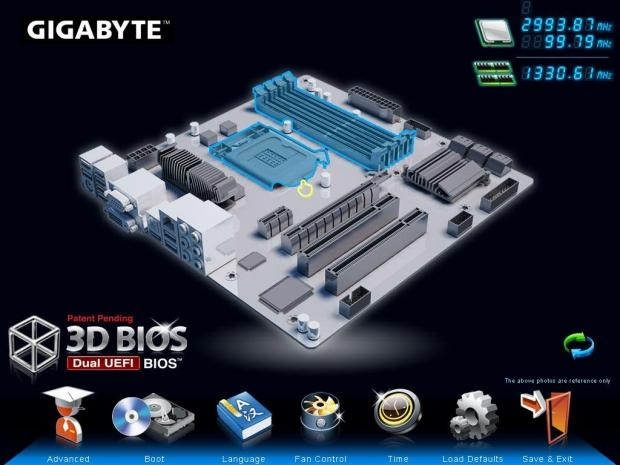 The new version of 3D BIOS is refined just in time for the launch of the upcoming Intel Z77 "Ivy Bridge" platform. At this stage only these new Z77 boards we'll get the new and improved 3D BIOS, but at a later stage, older boards may also get upgraded, but that hasn't been decided on yet.
You can see now that the motherboard looks like it is somewhat snowed over (or LN2'ed over) and other things have been cleaned up such as nice and more readable fonts, more detailed information on settings, more icons and so on. There are some more pictures below in the gallery if you want to see some more detail.
Related Tags