Intel create $100 million fund for Internet-aware car technology
Intel create $100 million fund, want to spruce up car technology to be Internet-aware.

Published Fri, Mar 2 2012 3:29 AM CST
|
Updated Tue, Nov 3 2020 12:29 PM CST
Ever wanted to buy a car with an 'Intel Inside' sticker on it? Well, soon you'll be able to. Intel is creating a new venture fund to invest in companies that develop technologies used in cars and other powered vehicles.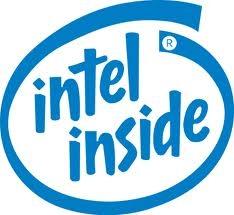 Intel is planning on putting $100 million into the fund over the next four-to-five years, promising research for automotive hardware, software, and services. The investments could be for a range of things, from navigation to in-car entertainment systems.
Intel is wanting to bust out of the bubble they've created for themselves with a market of processors for laptops and PCs. We can see this as they want to get into the smartphone and tablet market, but now cars? Sales of computing products is expected to decline over time as domestic and global markets become saturated. This should be translated to "because people don't need faster upon faster desktop processors as their dual- or quad-core smartphones and tablets are more than powerful enough'.
Intel has established partnerships with automakers BMW, Hyundai, Kia and Toyota. Intel are also reportedly creating an automotive-focused development centre in Germany. We could be looking at investment money being spend on things like road condition alerts, voice recognition, and motion and eye movement tracking systems such as Microsoft's Kinect technology.
I wouldn't mind a little screen overlay on my windshield, warning me of weather, road conditions, accidents, etc. But would this extend to people taking photos of speed cameras, etc and uploading them "to the cloud" where the UI would point out cameras ahead from user uploads? Or should I start a start-up for that?
Related Tags