OCZ have just added two more drives to their Agility 3 range of SSDs, with new capacities: 180GB and 360GB. The SandForce SF-2281 controller is here to help, by supporting up to eight channels, but it can also run in 6-channel mode, which is how you get the 180 and 360GB capacities.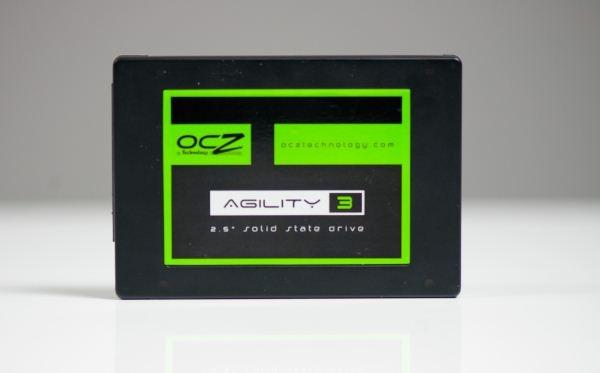 SandForce-powered drives use roughly 7-percent of the storage space for over-provisioning by default, plus possibly RAISE as well, depending on the SSD itself. These SSDs sport 192GiB and 384GiB of actual NAND on the drive. 2.5-inch drives usually sport 16GB NAND packages but in order to run in 6-channel mode you only use 12 packages (i.e. two NAND packages per channel).
This means, for the 180GB mode, it would have twelve 16GiB NAND packages with two 8GiB dies per package. The 360GB model just doubles the dies per NAND package, so we're left with twelve 32GiB packages, with four dies each.
The drives still pack some serious speed, with the 180GB model sporting sequential read/write speeds of 525MB/sec and 500MB/sec, respectively. The 360GB model keeps up, with 525MB/sec and 495MB/sec, respectively. 4KB random writes are impressive, with the 180GB and 360GB models with 50,000 IOPS and 25,000 IOPS, respectively.
We're looking at roughly $237 and $448 for the 180 and 360GB models, respectively.