Flickr intros 'justified' view, its latest updated design
Flickr updates its design, ushers in the 'justified' view.

Published Wed, Feb 29 2012 4:28 AM CST
|
Updated Tue, Nov 3 2020 12:29 PM CST
Photo sharing service Flickr, talked last month of an update coming to their site, and design, which would brush away some of the old dead weight design, and usher in something new. This "something new" is now here, in the form of a "justified" view.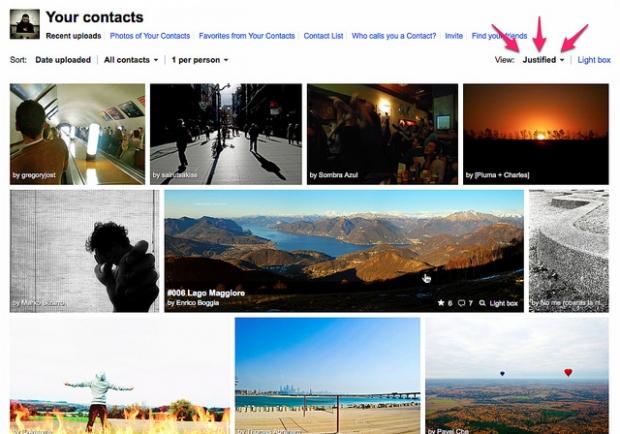 The new "justified" view fills the screen with photos, whilst maintaining the aspect ratios, and is now justifying its way into the streams of users photos. On top of the new layout, justified view also lets you favorite, comment, or view a photo in a light box (fullscreen) directly from the thumbnails.
The new justified view hasn't rolled out for everyone just yet, but it does fix most peoples complaints about the sites design. If you don't like the new justified look, you can always go back to the previous looks, by clicking the drop down menu in the upper right-hand corner.
Related Tags