Earlier this week we took a trip to the VIA Technologies office not far from our very own actually here in Taipei and got an introduction to a few new products including the brand new VIA EPIA-M900.
The EPIA-M900 is a Mini-ITX motherboard designed for the embedded market and what's special about this board is that it is the world's first to offer a quad-core processor on a Mini-ITX platform. This processor we speak about is the new VIA QuadCore E-Series at 1.2GHz and it also includes Adaptive Overclocking to increase the processor clock speed a little when under heavy load. What's great about this platform besides its small size and fit me anywhere type design, is that it has a TDP (thermal design power) rating of just 27.5 watts.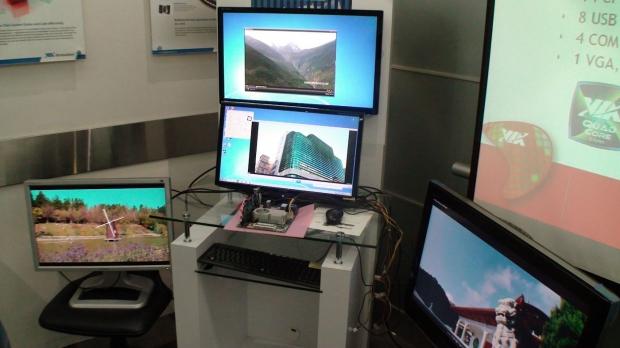 The processor is teamed up with the VIA VX900H Media System Processor (chipset) and when combined is able to playback 720p and 1080p video as well as offer up to 8GB of DDR3 memory support along with some other goodies you'd expect such as gigabit LAN, HDMI, VGA, four USB 2.0 ports and audio output. The board also includes a single PCIe x16 slot (with effective speed up to PCIe x8) which would allow you to add in a video card if you require additional video outputs for your digital signage needs or whatever else it may be.
We shot a video as you can see above with Mike from VIA who gave us a bit of an introduction and hands-on time with the VIA EPIA-M900.