I thoroughly enjoyed the original Borderlands, but to tell you the truth, I wasn't too excited about Borderlands 2. Until now. 2K Games and Gearbox Software just have announced the official launch date of Borderlands 2: September 18th, 2012. The game will be released internationally three days later on September 21st.
On top of the announcement of the game's release, is a brand new, three-minute trailer which asks you a very important question: are you ready to joy puke your face off.
Borderlands 2 kicks off a new era of Shoot and Loot on September 18th in the US and September 21st Internationally!

Pre-order the game and gain access to the Borderlands 2 Premiere Club which allows you to download awesome in-game items. To find out more on how to pre-order please visit https://www.borderlands2.com/preorder.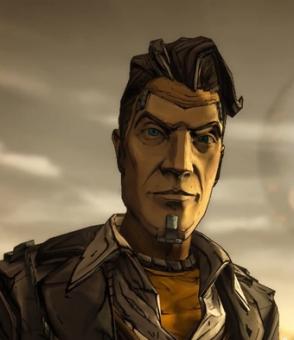 Gearbox have loaded the trailer with a billion-and-one promises, from 870 gajillion more guns, 96.5-percent more wub wub and claims that Borderlands 2 will be 1000-degrees hotter than the original game. The trailer does look insanely cool and is absolutely dripping with awesomeness, showing off the dual-wielding gunzerker Salvador, the siren Maya, the soldier-like Axton and the ninja-like, sword-sporting Zero.
Gearbox tease of an "epic" campaign, sporting 4-player co-op, vehicle riding, more skills and split-screen gameplay. Borderlands 2 is built upon the Unreal Engine 3 technology, and will be made available for the PC, Xbox 360, and PlayStation 3.