RumorTT: Google could launch Android 5.0 "Jelly Bean" in Q2 of this year, would run alongside Windows 8
RumorTT: Google could launch Android 5.0 "Jelly Bean" in Q2 of this year.

Published Thu, Feb 16 2012 7:35 PM CST
|
Updated Tue, Nov 3 2020 12:29 PM CST
Android 4.0 arrived with quite the hard thud late last year, whilst it looks pretty cool, the Android-based smartphones and tablets just did not adapt quick enough. Most smartphone and tablet makers really dragged their feet, with even flagship products such as the phone that rocks along in my pocket, the Samsung Galaxy S II, not receiving it yet.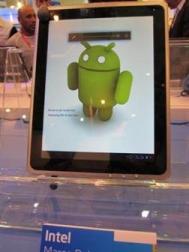 But, this could all [hopefully] change with the release of Android 5.0 "Jelly Bean". Google know that 2012 spells stronger competition in the OS market, with Microsoft releasing Windows 8 this year, and Apple will surely announce iOS 6 with the iPhone 5 (that's my guess, anyway). All of this is "according to Taiwan-based supply chain makers", thanks, DigiTimes.
Android 5.0 is said to be further optimized for tablet PCs, as well as having Chrome integration system functions to push dual-operating system designs. What does sound amazing, is that brand vendors can choose to adopt just Android 5.0 or add Android 5.0 to Windows 8 devices, allowing the ability to switch between the two OSes without the need to shut the device down. Take that, Apple.
Google hope to enter the notebook and netbook markets with Android 5.0, and if you can sport Windows 8 and Android 5.0 at the same time, this is going to be a kick-arse year for Google, and Microsoft.
Related Tags