A picture truly is worth a thousand words, and that picture is Apple being patent trolls. Not only have the Cupertino-based company gone after Samsung multiple times, and even recently against their Galaxy Nexus, but they've gone after several other companies and now the bankrupt company Kodak.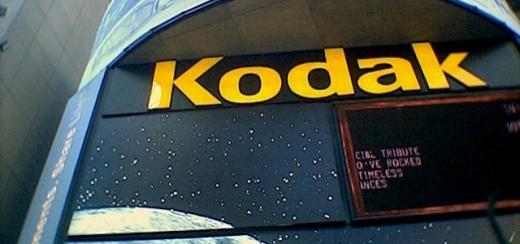 Kodak only filed for Chapter 11 Bankruptcy a few weeks ago now, but now Apple are seeking approval to sue Kodak in a New York court based on an alleged patent infringement. Kodak are now awaiting a decision from a bankruptcy judge who might give Apple permission to file a patent complain over technologies used in printers, digital cameras and digital picture frames.
Kodak just last week announced they would kill off their camera business to concentrate more on its core products, such as printer and picture frames. Isn't it such a kick in the guts that Apple are going after their now bread-and-butter money-makers? Really, Apple? Really?
If the US Bankruptcy Court approves Apple's (in my opinion) ridiculous request, the next stop for Apple is the International Trade Commission and the US District Court in Manhattan, where they will file lawsuits to seek a block on Kodak's infringing products.