'Oh snapz!' is something our VGA editor, Shane Baxtor likes to say when something like this happens - so, it felt oh so appropriate to use it in this news. The Pirate Bay have just posted on their blog informing their loyal users that Magnet links are now default when wanting to download something, here's the quote: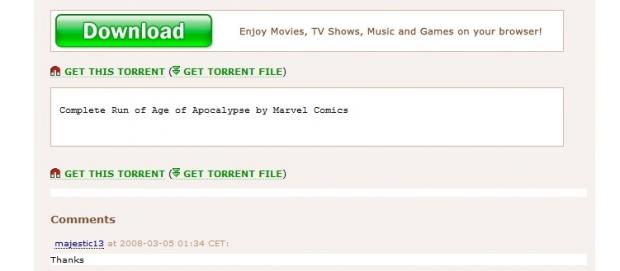 Hey all!

Quite some time ago we decided to not host torrent files anymore. In following with that decision, we decided to make Magnet links the default option for the Download buttons!

We've just changed places on the links. Magnet is now default, Download torrent is now where the magnet links used to be. The reason is the same as always: Magnets are now good enough to use, and it's not as easy to block as .torrent files. Also it saves us a huge amount of bandwidth!

So go ahead, magnet away!
Do you know what this means? The current court proceedings against The Pirate Bay just got that much harder. This means that the 'illegal' files that are downloaded, are distributed amongst the downloaders. This makes the target turn away from The Pirate Bay and onto tens of millions of downloaders around the world.
So, unless the MPAA and RIAA want to start arresting millions of people around the world, they're kinda stuck. In shark infested waters, without a life jacket, or a flare gun, while a pirate ship sails around them, laughing manically.