VLC 2.0 is here, sports new UI and Blu-ray support for OS X
VLC 2.0 sports new UI, as well as Blu-ray playback support for OS X.

Published Tue, Feb 14 2012 3:17 AM CST
|
Updated Tue, Nov 3 2020 12:29 PM CST
It was only a few weeks ago that a 'hack' was made available for VLC that allowed the program to have Blu-ray compatibility, where it could playback encrypted Blu-ray images. Now we have the first release candidate (RC) of VLC 2.0.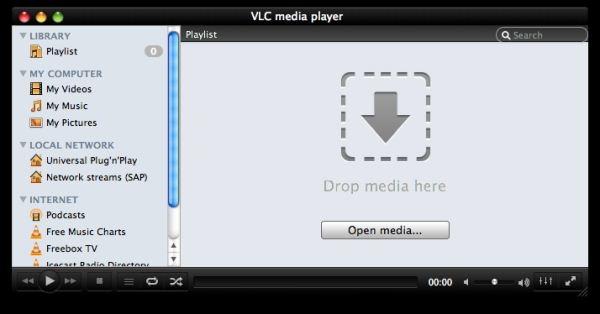 VLC 2.0 has some big changes, the biggest of which is the OS X version that sports a new user interface that does look quite swish indeed, as well as Blu-ray playback support. Windows doesn't get missed out, which now features a 64-bit version, as well as support for multiple video files found inside RAR archives.
Apple doesn't officially support Blu-ray, as they have no Blu-ray hardware in any form, and the software support is not that great, if applicable at all. Blu-ray discs are encrypted, so you can't just download a program and away you go. Because Apple don't support Blu-ray, Blu-ray on OS X has been barely existant, but there have still been work arounds. MKV files, as well as the ability to rip and encode video with the OS X version of MakeMKV.
VideoLAN has promised that VLC 2.0 features experimental Blu-ray playback support, how good this playback is, is currently unknown. VideoLAN is also reportedly working on porting VLC 2.0 to iOS, which comes as a surprise as the original VLC app for iOS was pulled from the App Store nearly twelve months ago now.
You can download the first RC of VLC 2.0 here.
Related Tags